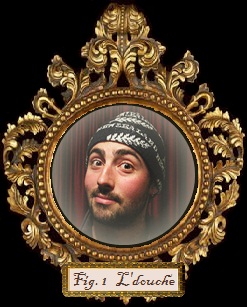 The Source

QUEENSTOWN, NEW ZEALAND

APRIL 2010 - PRESENT

The Source
is the premiere gig guide for Queenstown, New Zealand. This monthly magazine covers music, entertainment, arts, politics and sustainability. We strive to push the envelope with edgy, sometimes shocking content and artistic visual design.
TravelGeneration

SEPTEMBER 2010 - PRESENT

TravelGeneration
is travel planning tool fueled by an online community of travel writers. In addition to professionally written travel stories and advice, users can also conglomerate and share resources across the Web using social bookmarking technology.


Adam Saraceno: Ruining free speech for the rest of you.

Adam Saraceno is a freelance writer and traveler. He grew up in St. Louis, MO, drank boots full of beer in Madison, WI, spit-roasted pigs in San Francisco, CA and took pole dancing lessons in Queenstown, New Zealand. He's currently working as an imposing house guest at a variety of locations across the States. He contributes regularly to print and online publications, and is the co-writer of the
And Now This Is Happening
travel blog. Adam thinks he's funny and will probably tell you himself at some point. Just smile and nod, and refrain from punching him in the face.
Contact Information

Want to see more? Want to send hate mail? Contact Adam through one of these brand new Interweb services:

SEE ADAM'S FULL RESUME ON LINKED IN

SEE ADAM'S DARKEST MOMENTS FOREVER PRESERVED ON FACEBOOK

CONTACT ADAM VIA EMAILS (ELECTRONIC MAILS)